This limited edition series of five images was taken on December 14th 2008 during an unprecedented electrical storm in Tauranga, New Zealand. They are all eight second exposures looking towards Te Puna, Bethlehem, and Minden, from the Matua peninsula. Available as large format prints and framed prints using the finest baryta paper and museum quality framing materials and techniques.

CLICK IMAGES FOR FULL SIZE GALLERY
WHAKAMARAMA LIGHTNING STRIKE
A forked lightning bolt strikes the ground in Whakamarama, New Zealand, and is reflected by water in the Matua estuary.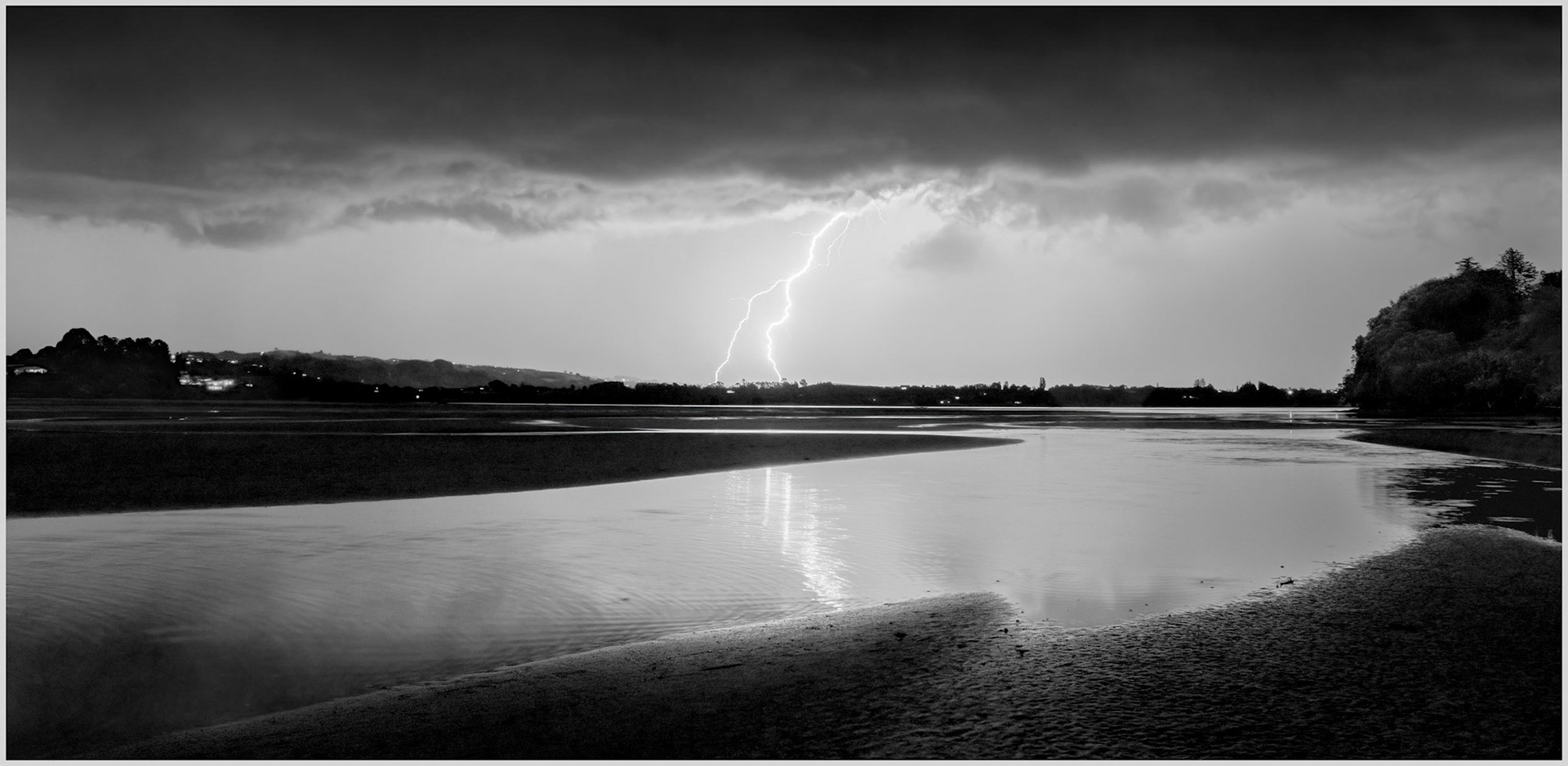 PLUMMERS POINT LIGHTNING STRIKE
From a brooding sky a bolt of lightning strikes Plummers Point, Tauranga, New Zealand. 
MINDEN LIGHTNING STRIKE
A massive bolt of lightning strikes the Minden ridge in Tauranga, New Zealand, taking out power to the area.
TE PUNA LIGHTNING STRIKE
This eight second exposure captures six bolts of lightning including a rarely captured 'positive streamer' which emanates from the ground upward.
PLUMMERS POINT LIGHTNING STRIKE 2
This is a cropped version of 'plummers point lightning strike' with a simplified composition.